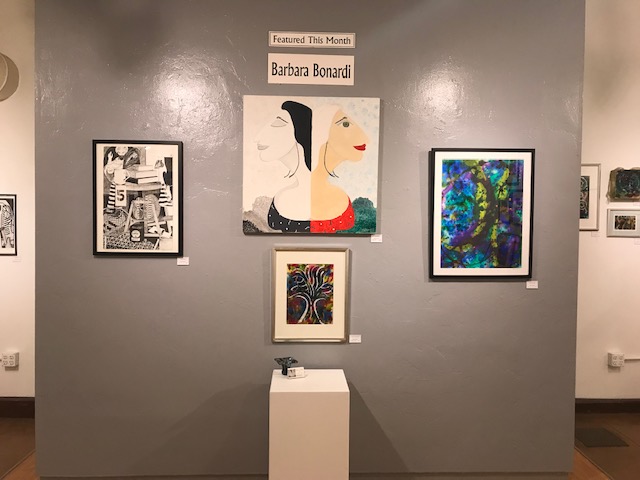 Barbara Bonardi is Edgewater Gallery's Featured Artist in June.  Bonardi's diverse artistic talents range from jewelry design to fine art. Barbara's colorful glass art jewelry includes one-of-a-kind earrings, necklaces, and bracelets.  Her talents spill over into other mediums, including glass on glass designs, vibrant abstract compositions, and paintings embellished with found objects.  In addition to being an artist, Bonardi is a published writer.  Barbara has layered a personal piece she wrote beneath cutout leaves and trees entitled "Living Life On Purpose" (acrylic on watercolor paper).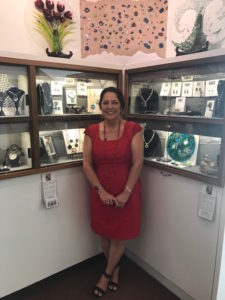 Bonardi is celebrating her 65thbirthday in June and excited to share her latest piece, Zuri, an art book, which was chosen for the College of Marin's Annual Art Exhibit in May.  Barbara is a professional writer and will be reading a short story that inspired one of her newest jewelry designs called Fishbowl Necklace.
Join us for First Friday (June 7th) from 5-8pm and meet Barbara Bonardi.  Bonardi will be speaking at 610pm at the Edgewater located at 356 Main Street in Fort Bragg.  Light refreshments and snacks will be served.