Barbara Bonardi studied at Rudolph Schaeffer School of Design in San Francisco and holds several degrees from Dominican University of California in Art, Strategic Management, and an MBA in Sustainability.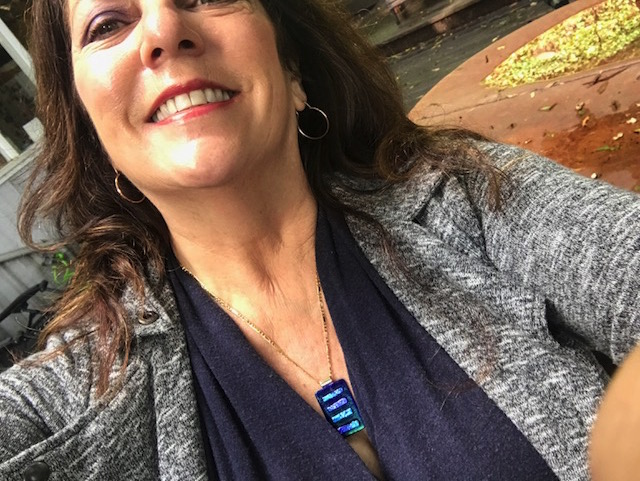 Barbara's mediums in addition to fused and stained glass include oil, oil pastel, watercolor, fluid acrylic, pen & ink, multimedia, and textile designs.  Bonardi's oil paintings were featured in the book entitled, Simple Awareness: A Self-Discovery in Quantum Healing through Art, and on the cover of her novella, Two of Us.  Both e-books and more can be found on Amazon.com.
Barbara Bonardi, a native of San Francisco Bay Area, has been a long-distance local of Fort Bragg since the age of five.  Combing the sandy beaches along the coast as a little girls looking for beach treasures is still a weekly ritual for Barbara today.  Little did she know, sand was going to play an important part in her life as an artist, since glass is liquid sand!