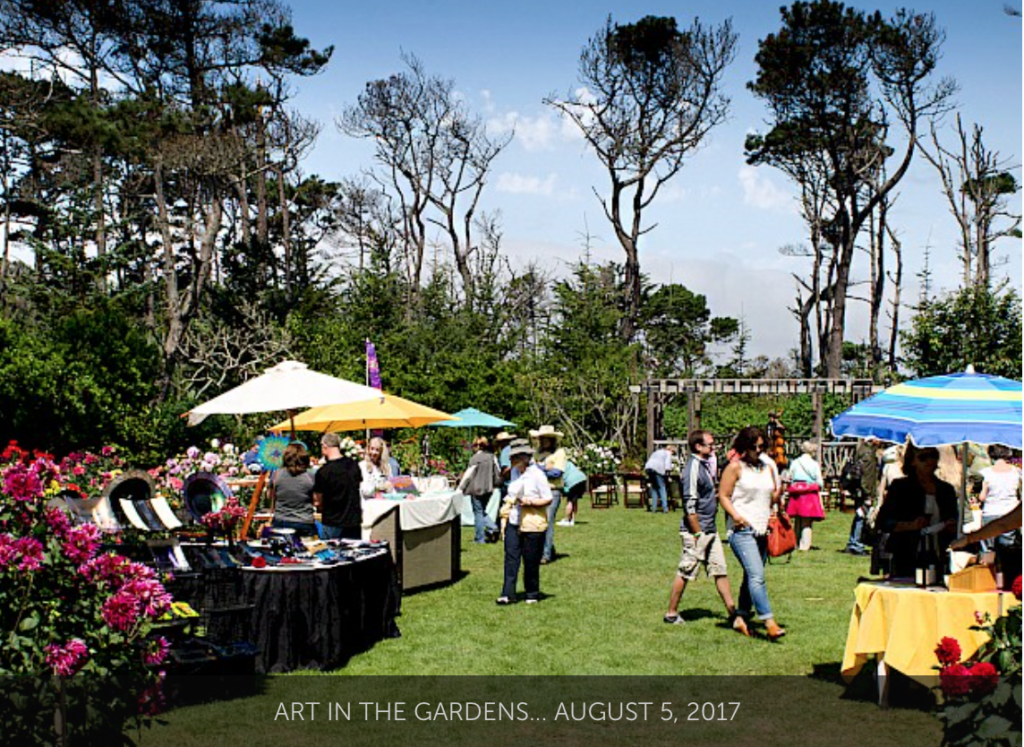 This year, I was one of several artist chosen to participate in the Art in the Garden show at the Botanical Gardens in Fort Bragg, CA.  It was my first time showing my glass art and jewelry at such a prestigious event. 

I met talented artists from all over the county showing their works of art.
I decided to bring my fusible glass jewelry and other glass art pieces that came out of my studio to be seen for the first time in public.  It was a thrilling experience.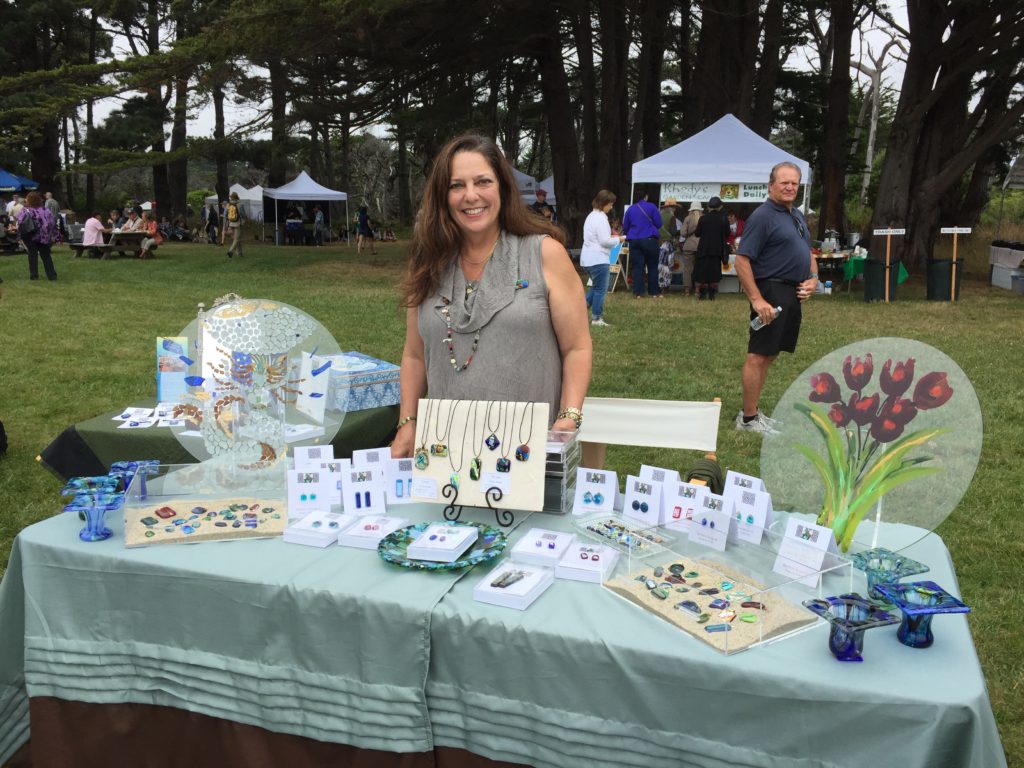 I introduced my sea glass mermaid on glass, fluid acrylic tulips on glass, decorative plates, and precious glass vases, along with new jewelry ideas.  I created a new design idea called "Just Charming" and displayed them in their previous form: sand.  What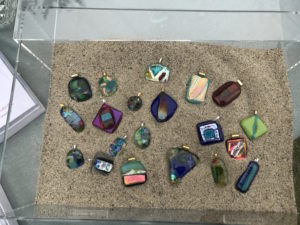 's great about "Just Charming" jewels is that they are ready to wear on your own gold or silver chain.
The weather was great -- it was overcast.  A blessing as I did not bring an umbrella.  Live and learn. "Just Charming" jewels can be found online and at the Edgewater Gallery in Fort Bragg, CA.