Have you seen anything more beautiful?
I absolutely love working with glass!  I guess my first interest in the medium were the stained glass windows of churches I visited in Europe.  But it would be years before I indulged in glass art.  I stayed with other mediums, including oil painting, watercolor, and multimedia.  But after visiting the Chihuli exhibit in Seattle, WA, glass art was added to my pallet .  I explored all the various forms of glass art design, including stained glass windows, multimedia glass art, glass-on-glass designs, and fusible glass jewelry and designs.
(Photo by BB: Atrium at the Chihuli Museum, Seattle, WA, 2015)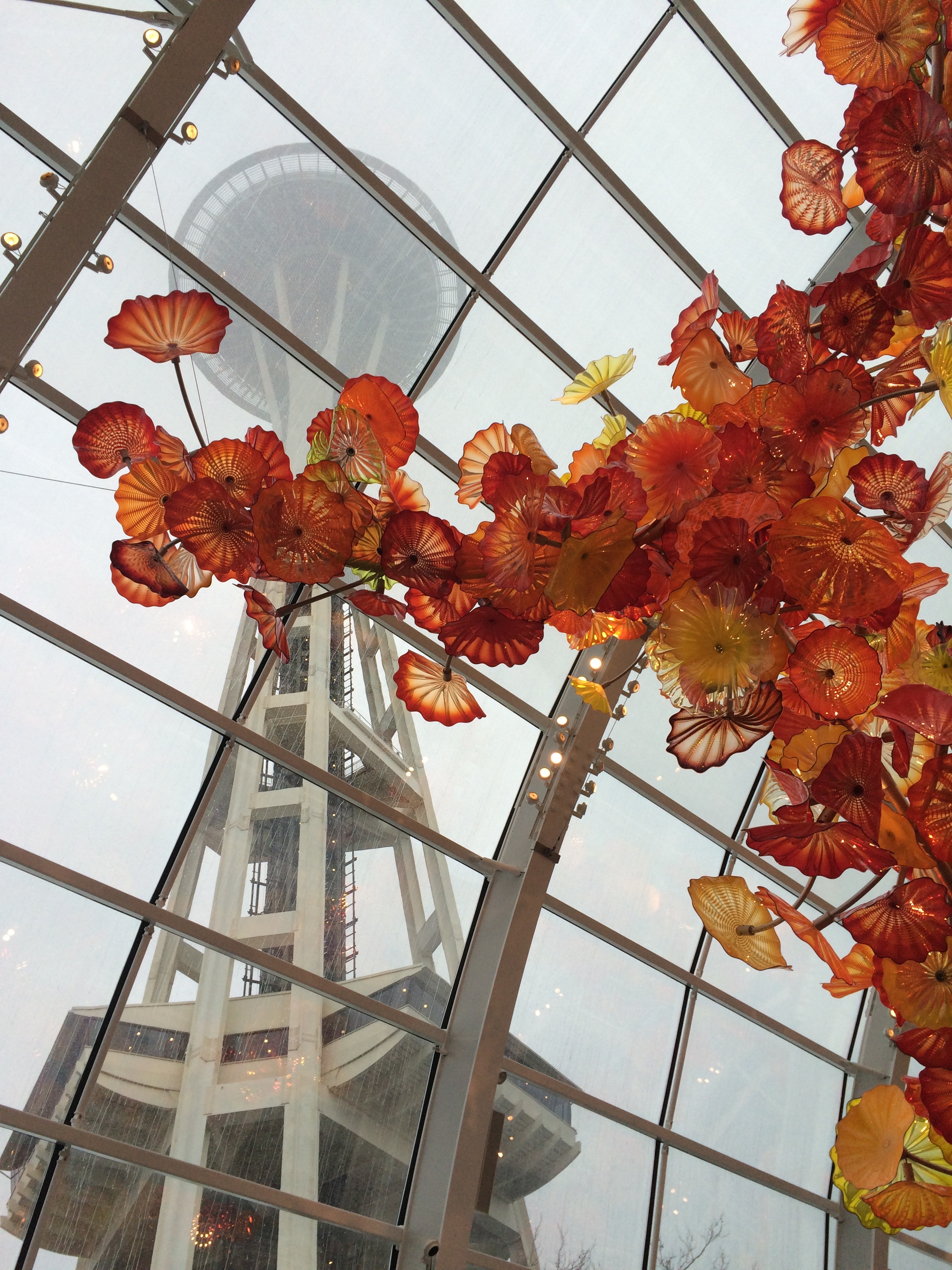 2017 Grand Opening .....
Come visit Barbara Bonardi's Glass Art and Jewelry at the Edgewater Gallery in Ft. Bragg from March to December, 2017.  Experience First Friday's and visit local artists.